Tap into our database of 11,000+ Urgent Cares. Great for industry research, tracking competition in markets of interest and identifying acquisitions. Urgent Care SmartSearch combines online access to the National UC Realty national database of Urgent Care clinics with a flexible, easy-to-use software program.
STEP 1
Input Your Search Criteria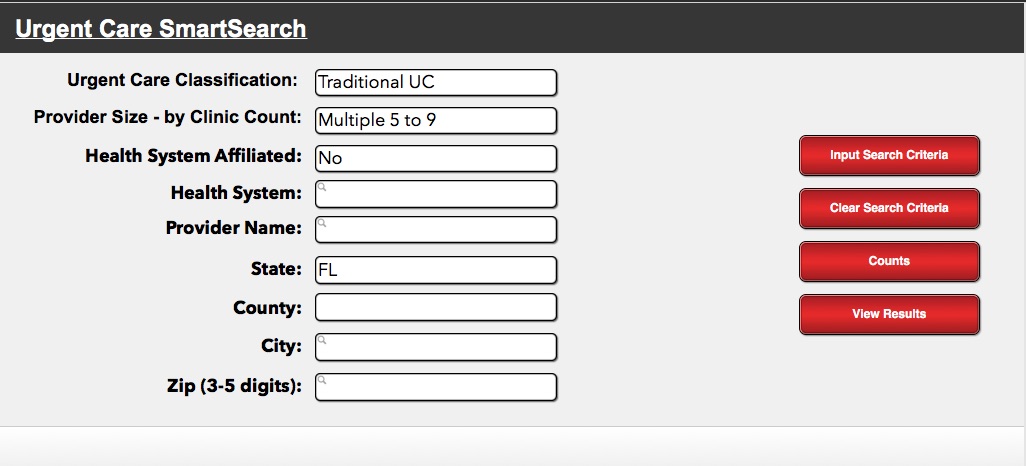 Within seconds of entering the program you'll be able to
run custom searches using criteria such as:
Urgent Care Classification
Traditional Urgent Care
Orthopedic Urgent Care
Freestanding ER
Limited Urgent Care
Pediatric Urgent Care
Coming Soon locations
Provider Size – by US clinic count
Single clinic operators
5 to 9 clinic operators
2 to 4 clinic operators
10+ clinic operators
Health System Affiliation
Over 350 different providers
Local or National Searches
STEP 2
Review The Listings That Match Your Critreria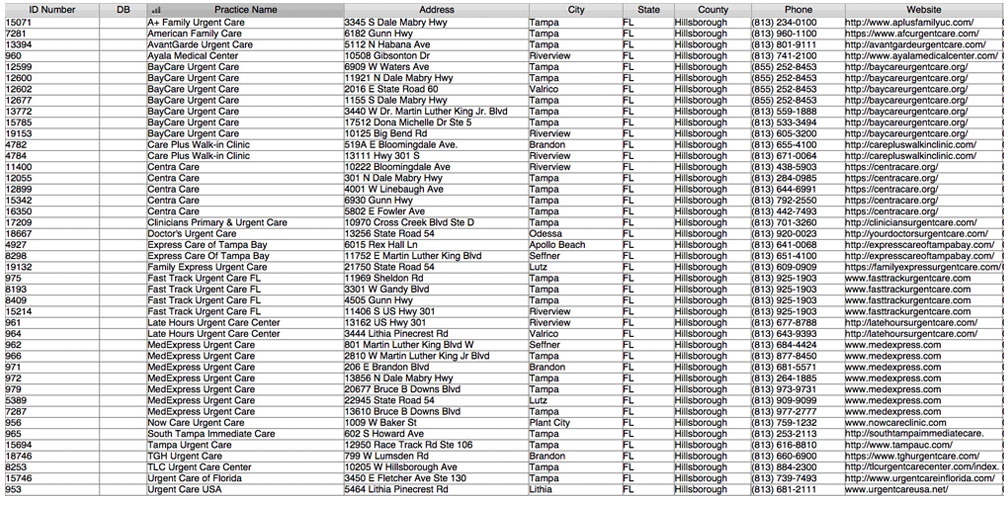 You can quickly review the listings that match your search criteria and view a clinic of interest on a map via Google Maps.

STEP 3
Print Listings Of Interest On A Lead List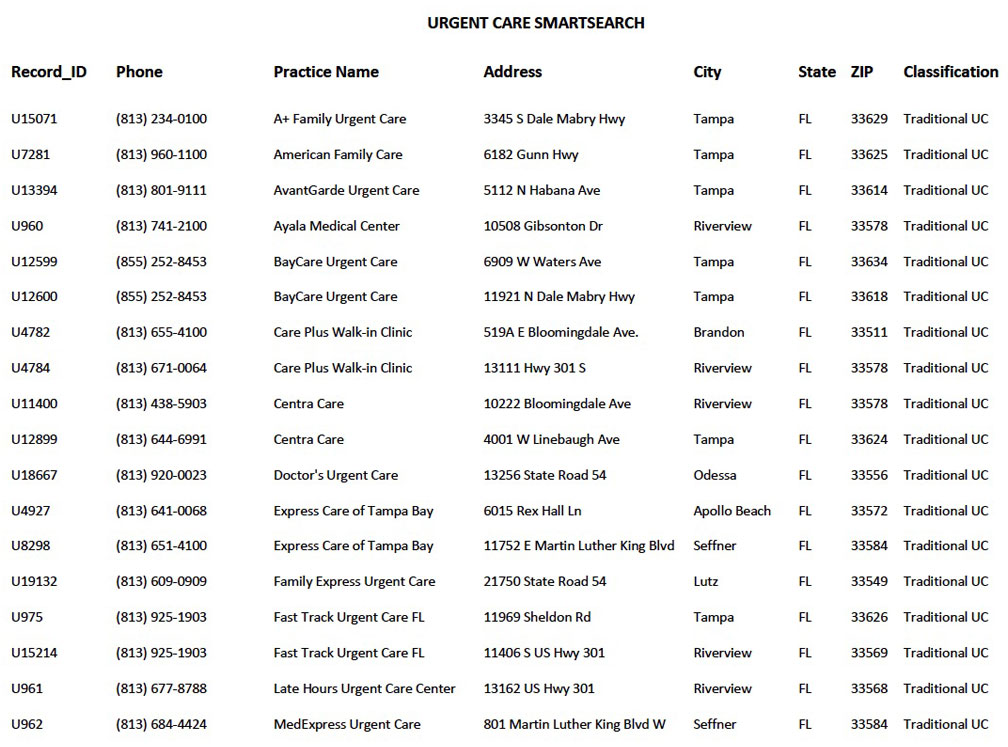 Multiple Lead List formats are available
when you print your listings.
If you'd like to schedule a Free Consultation
to discuss this in more detail,
please call (813) 314-7992 or click here to contact us.